Thursday, November 20th, 2008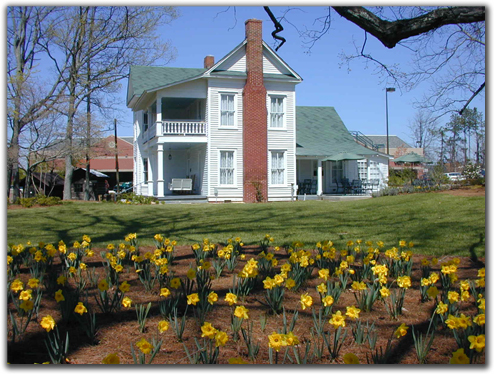 Dunwoody is a newly incorporated city in northern Dekalb County, Georgia. Located north of Perimeter Center, many home-seekers look to the dozens of prestigious subdivisions within the Dunwoody area, including Dunwoody Club and Dunwoody Club Forest, Kingsley, Buckline Crossing, Dunwoody Village, Mt. Vernon Springs, Deerfield, Hunters Branch, Redfield, Hidden Branches, Brooke Farm, Tilly Mill, North Wellington, Meadowlake, Ravinia, Oxford Chase, Devinger, Wellesley, Winter's Chapel and the area around Zabin Park.
Dunwoody is home to the Marcus Jewish Community Center, several synogogues and a significant Jewish population. Dunwoody hosts many of the metro area's shopping venues, including Perimeter Mall, a Simon Super Regional Mall. The Dunwoody area is served by MARTA's Dunwoody train station and numerous bus routes.
Vanderlyn Elementary, Austin Elementary, Dunwoody High, Kingsley Elementary, Chestnut Charter Elementary and are some of the area's most sought-after schools.
If you're interested in buying or selling a Dunwoody home, call us. Experience True Experience!